The nation's premier college marching band
Tradition & Innovation. Since 1868
As the Fighting Illini soundtrack, the Marching Illini pursue the highest levels of musical, visual, and thoroughly entertaining performances, backed by pride, tradition, loyalty, and excellence. Be part of it!
CHECK OUT OUR HISTORICAL TIMELINE TO SEE
#WHEREITSTARTED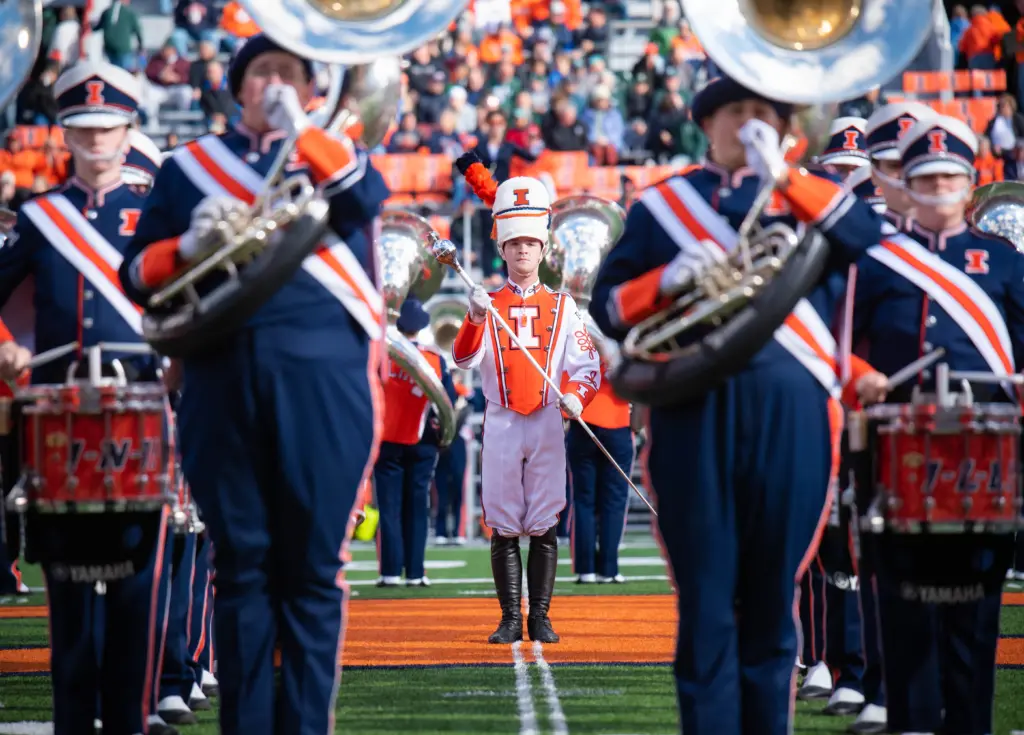 DID YOU KNOW: 80% of our band members are non-music majors
Audition for the marching illini
DID YOU KNOW: Parkland College students can be Marching Illini!
FANS OF THE MARCHING ILLINI
DON'T SKIP A BEAT!
Sign up for our weekly e-newsletter to learn the latest stories, gameday schedules, performances, and more!