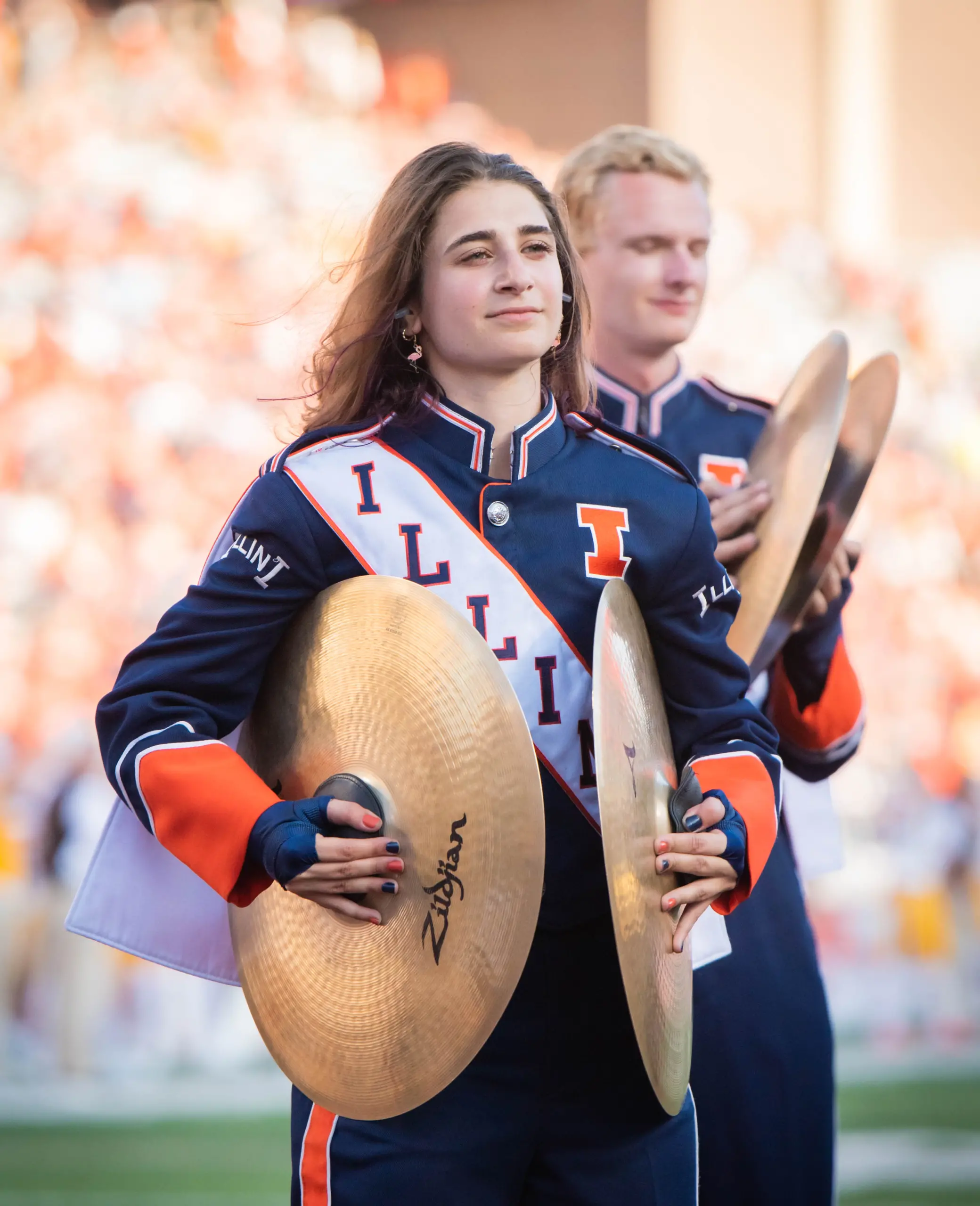 Book The Band
Request the marching illini or fighting illini athletic bands for your next event!
You can have select members, sections, or the full Marching Illini perform at your next event to celebrate with true Illini Spirit!  Whether a party, grand opening, convention, corporate event, or even a personal tailgate, the opportunities are endless.  If you would like to request an appearance from the Marching Illini, Drumline, Guard, Illinettes Dance Team, the Marching Illini Drum Majors, our feature twirler or any of our smaller athletic bands, check out the information below. Please realize that submitting your request through email does not guarantee an agreement/appearance.
REQUEST GUIDELINES
Once your request has been submitted through email, you will be contacted. All requests are subject to personnel availability.
FEES
Fees are based on time commitment and the performance itself. Please note that general fees are for appearances only – travel or meal costs are not included in the general fee quote. A fee list will be sent to you once your request has been submitted.
SUBMIT A REQUEST
Contact the Marching Illini to submit a request! Please provide the name of your event, the date and time, and any other important information you would like to share.
Send an email to marchingillini@gmail.com