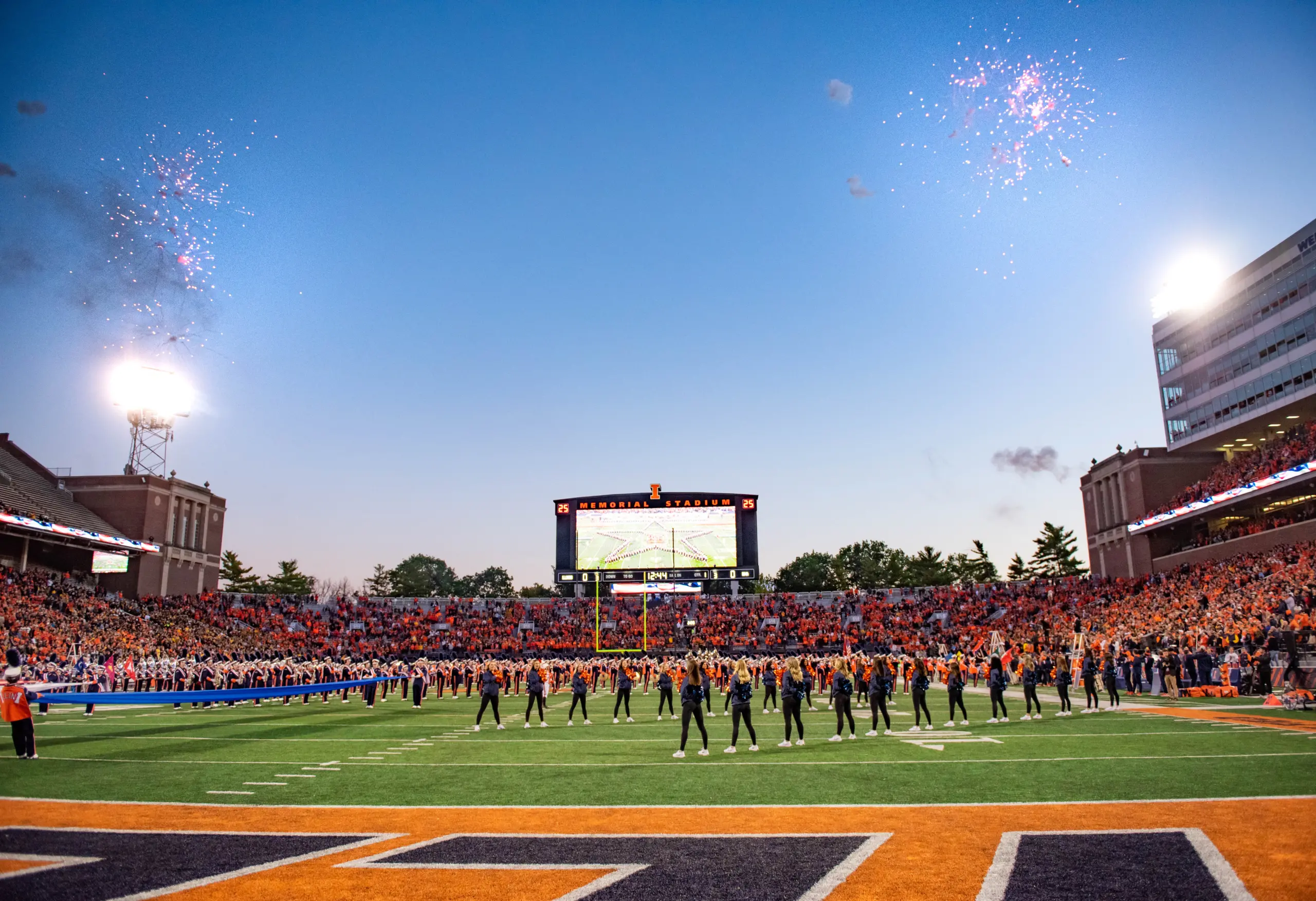 Gary E. Smith
Associate Director of Bands Emeritus
1976 – 1998 & 2004
---
From 1976 to 1998 and again in 2004, Gary was the Associate Director of Bands at the University of Illinois, Urbana – Champaign, where he conducted the nationally famous Marching Illini, Basketball Band, Symphonic Band II, and taught marching band procedures and band arranging in the School of Music.
Previously he served as Assistant Director of Bands and Marching Band Director at Indiana State University in Terre Haute, Indiana, Director of Bands at Saint Joseph's College in Rensselaer, Indiana, and Director of Bands at Northside High School in Fort Wayne, Indiana. In 1988 Gary was elected to membership in the prestigious American Bandmasters Association. In addition, he is a member of Phi Beta Mu, Phi Mu Alpha, and Kappa Kappa Psi music honorary fraternities and participates in the College Band Director's National Association, National Band Association, and the Illinois Music Educators Association.
Recent awards include the University of Illinois Alumni Association "Outstanding Educator", the Mary Hoffman "Outstanding Music Educator", the "Spirit of the Illini" from the University of Illinois Athletic Association and the Kappa Kappa Psi Distinguished Service to Music Medal.
Gary has served as a consultant, guest conductor and clinician throughout the United States, Singapore, China, Australia, Japan, Canada, Ireland and France. In addition, he is the coordinator of the pre-game, halftime and parade festivities for the Chick-Fil-A Bowl (formerly the Peach Bowl) and assisted with the production of the 2005 Orange Bowl Halftime. In 2007, Gary served as co director of the Oklahoma Centennial All State Marching Band, which was be featured during the 2007 Rose Bowl Parade opening ceremonies. Presently he serves as the producer of the annual DISNEY THANKSGIVING PARADE OF BANDS held at Disneyworld in Orlando, FL. and head clinician for the 2011 Marching Band Directors and Drum Major Clinic in Singapore.
Smith is former owner and director of the Smith Walbridge Clinics for drum majors, flags, rifles, marching percussion, marching band student leaders and directors. Since 1949, these clinics have attracted thousands of high school and college students from across the United States and several foreign countries.
Several of his articles have been published in The Instrumentalist, The School Musician and the Band Director's Guide. This guide, The System, "Marching Band Methods," is used as a textbook in several University marching band courses and marching band clinics.