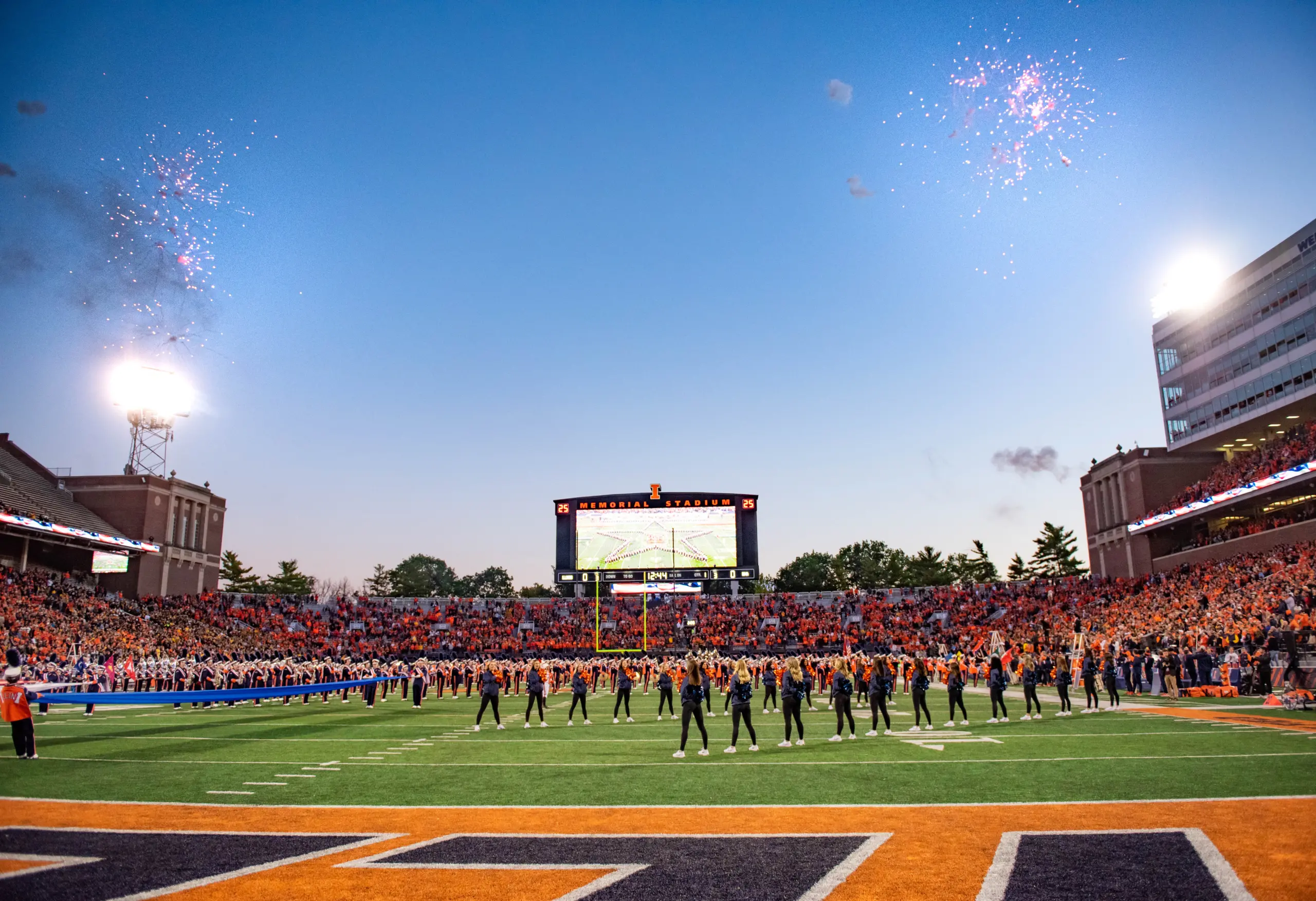 Hannah Rudy
Assistant Director of Athletic Bands
---
Dr. Hannah Rudy serves as Assistant Director of Athletic Bands where she conducts the University Band, teaches conducting courses, serves as assistant director for the Marching Illini, and leads the volleyball and women's basketball bands. Previously, she served as the Assistant Director of Bands at Kennesaw State University in Kennesaw, Georgia. Prior to her appointment at Kennesaw State, Dr. Rudy was a doctoral conducting associate and graduate teaching assistant at the University of Oklahoma studying in the studios of Dr. Shanti Simon and Dr. Michael Hancock. Currently she is presenting and expanding her research in artistic score study, conducting pedagogy, and wind band literature.
During her graduate studies at both the University of Oklahoma and the University of Colorado Boulder, she served as the assistant conductor for all concert ensembles and collaborated regularly with featured soloists from the OU and CU faculties, as well as composers-in-residence. During University of Oklahoma's Wind Symphony album recording and video projects, she served as Assistant Producer, a member of the design team, and coordinated personnel and logistics for the sessions. Dr. Rudy has since served as conductor and producer for video projects such as a digital collaboration featuring composer, vocalist, and activist Dr. Leila Adu-Gilmore in her poignant work, Freedom Suite. Dr. Rudy has lead projects and presentations that have provided resources to music education students and aided in building connections between students and diverse composers from around the country.
Concurrent with her work with the concert ensembles, Dr. Rudy has been instrumental in the design and execution of multiple halftime shows and student development of bands in the Big XII, PAC 12, Big South, and Big Ten athletic conferences.
Dr. Rudy holds a Bachelor of Music in Music Education from the University of Georgia. Following her undergraduate studies, she taught high school and middle school band in the state of Georgia. She began her graduate studies with Dr. Donald McKinney and earned a Master of Music in Wind Band Conducting and Repertoire from the University of Colorado Boulder. Following her time in Colorado, she earned a Doctorate of Musical Arts in Wind Band Conducting from the University of Oklahoma.